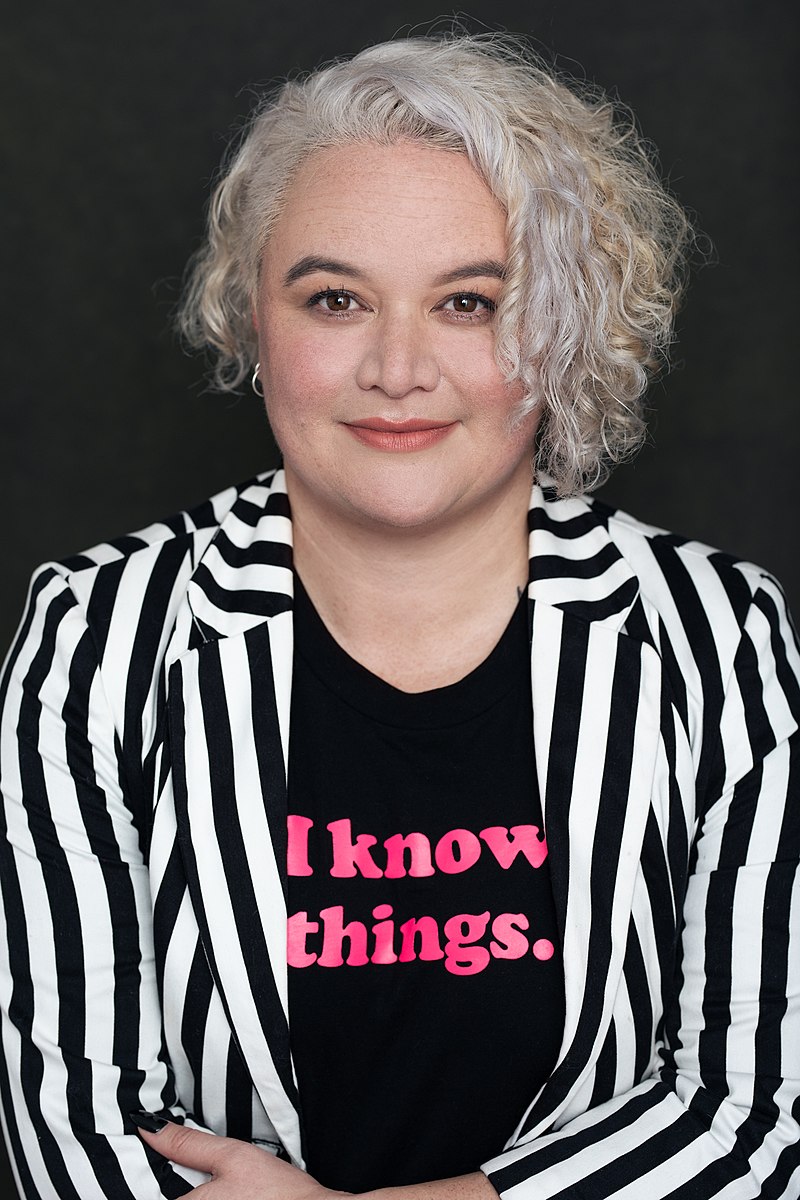 Ngāti Tūwharetoa, Te Arawa
In 2012, Whiti Hereaka won a place on the Te Papa Tupu writers incubator, publishing her second book Bugs in 2013. In the following year, Bugs won the Honour Award for Young Adult Fiction at the New Zealand Post Book Awards and the Storylines Notable Book Award for Senior Fiction.
Whiti's work has received much acclaim, both locally and internationally. Her writing has led her overseas, participating in the International Writers Programme at the University of IOWA.
Her debut book The Graphologists Apprenctice made an incredible entrance – making the shortlist for the Best First Book in the 2011 Commonwealth Writers Prize (South East Asia/Pacific). This prize is highly coveted with a legacy for unearthing international literary names, bringing compelling stories of human experience to a wider audience.
Legacy, published in 2018 to fabulous reviews won Best Young Adult Fiction in the New Zealand Book Awards for Children and Young Adults in 2019.
"Legacy lives up to its name. As soon as I finished I wanted to flip back and read it again. This masterpiece has stayed with me …"
Her latest book, Kurangaituku has won the prestigious Jann Medlicott Acorn Prize for Fiction at the 2022 Ockham New Zealand Book Awards. Rob Kidd, the convenor of judges for the Jann Medlicott Acorn Prize for fiction describes Kurangaituku as "poetic, intense, clever and richly imagined". These same words could be used to describe Whiti.
Whiti gives generously of her time, mentoring new and emerging writers who secure a place on Te Papa Tupu. Under her guidance, Whiti has supported the careers of Cassie Hart and Steph Matuku and champions writers in her governance role, as a Trustee for the Māori Literature Trust.
Olivia, Huia Short Stories 7 (2007)
Kurangaituku (2021)
Legacy (2018)
Bugs (2013)
The Graphologists Apprentice (2010)
2022 Ockham New Zealand Book Awards, Jann Medlicott Acorn Fiction Prize for Kurangaituku
2021 NZSA Peter and Dianne Beatson Fellowship
2019 New Zealand Book Awards for Children and Young Adults, Best Young Adult Fiction for Legacy
2014 New Zealand Post Book Awards for Children and Young Adults, Honour Award – Young Adult Fiction for Bugs
2014 Storylines Notable Book Award, Senior Fiction for Bugs
2012 Te Papa Tupu
2011 Commonwealth Book Prize – Shortlisted for The Graphologists Apprentice
2019 Writer in Residence, Writers SA, Roxby Downs, South Australia
2018 International Writers Residency, Sun Yat-sen University, China
2017 Māori Writers Residency, Michael King Writers Centre
2013 Writers Residency, University of Iowa
2012 Māori Writers Residency, Michael King Writers Centre
2007 Writer in Residence, Randall Cottage