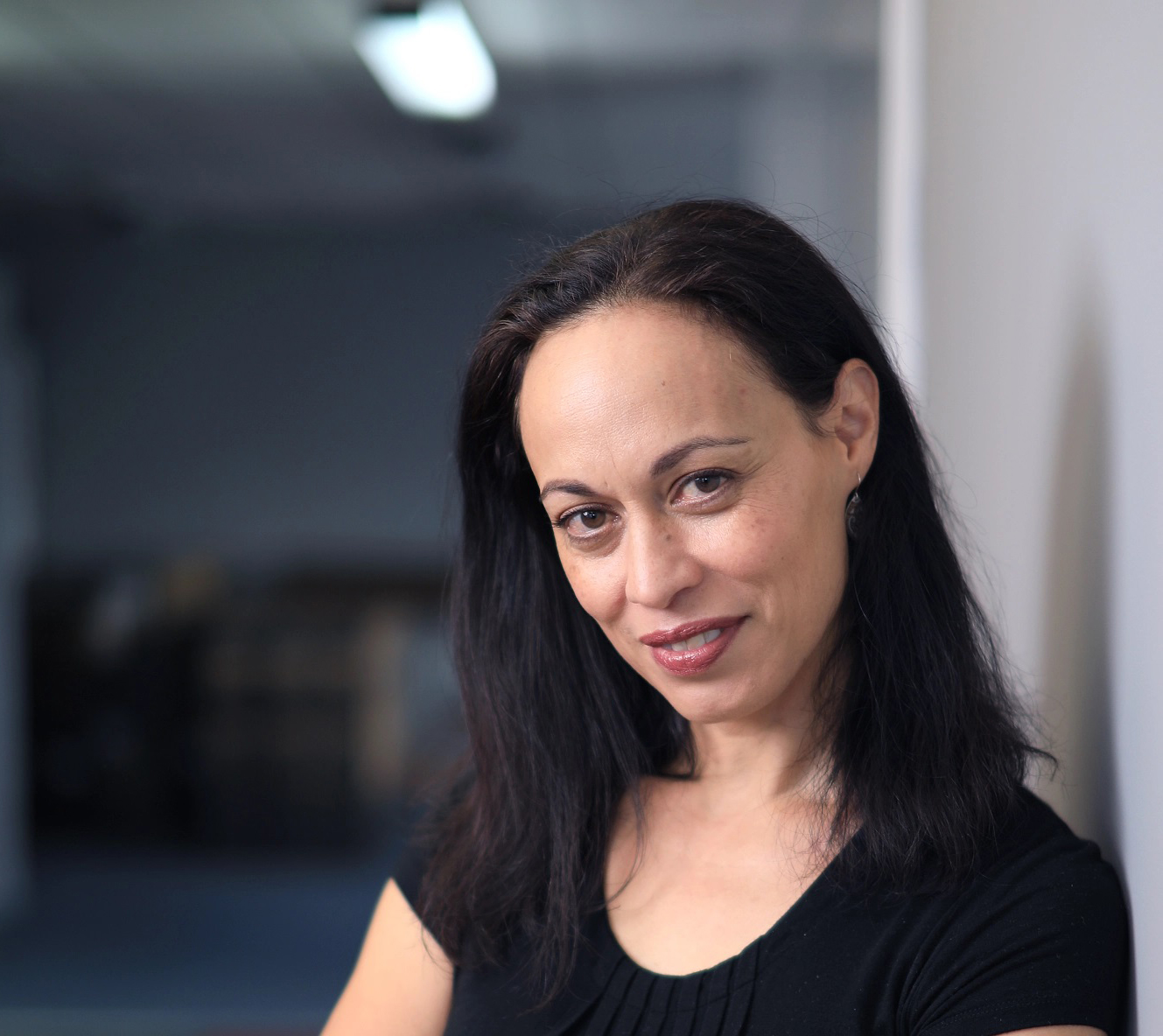 Ngāti Tama, Ngāti Mutunga, Te Ati Awa
In 2016 Steph Matuku secured a place on the Te Papa Tupu writers incubator, under the mentorship of acclaimed writer, Whiti Hereaka. Steph made an extraordinary entrance into the New Zealand book scene by publishing not one but two debut novels. Her books,  Flight of the Fantail and Whetū Toa and the Magician, were selected for the Storylines Notable Books List in 2019.  Whetū Toa and the Magician was also shortlisted for the Wright Family Foundation Esther Glen Award for Junior Fiction in the 2019 New Zealand Book Awards for Children and Young Adults.
Steph is a novelist, playwright and freelance writer. Flight of the Fantail was the product of Steph's time on Te Papa Tupu, giving effect to her commitment to feature Māori children in the literature of Aotearoa. In an interview with E-Tangata she explains "It's so important for me to get Māori kids on the page, which is why my protagonists are always Māori. Because when I was growing up, you just didn't see yourself."
In 2017 Steph won Best Novel Extract at the Pikihuia Awards and secured an Established Māori Writers residency with the Michael King Writers Centre in 2021.
Two of her books are about to be released in te reo Māori, Misconception Films (the crew that brought Patricia Grace's Cousins to the screen) have bought an option for Flight of the Fantail – so Steph is "riding the wave of awesomeness".
The Crystal Caves, Huia Short Stories 12 (2017)
The Eight Gifts of Te Wheke (2022)
Falling into Rarohenga (2021)
Whetū Toa and the Hunt for Ramses (2021)
Whetū Toa and the Magician (2018)
The Flight of the Fantail (2018)
2019 New Zealand Book Awards for Children and Young Adults, Finalist – Junior Fiction for Whetū Toa and the Magician
2019 Storylines Notable Junior Fiction for Whetū Toa and the Magician
2019 Storylines Notable Young Adult Fiction for The Flight of the Fantail
2017 Pikihuia Awards – Best Novel Extract for The Crystal Caves
2016 Te Papa Tupu
2021 Established Māori Writers Residency, Michael King Writers Centre