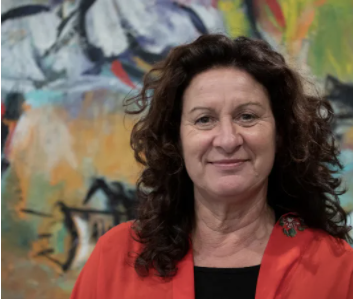 In 2010, Jacquie McRae secured a place on the inaugural Te Papa Tupu writers incubator, under the mentorship of acclaimed playwright and writer, Renée. Her exquisitely told first novel, The Scent of Apples, won gold at the 2012 Independent Publisher Book Awards (the IPPY's) in New York. In the same year, The Scent of Apples was selected by the International Youth Library in Munich and received a White Ravens label. This label is given to books that deserve worldwide attention because of their universal themes and/or their exceptional and often innovative artistic and literary style.
Jacquie's work has received much acclaim – both locally and internationally. Local book reviewers of her recently published novel The Liminal Space highlight her reputation as a masterful storyteller.
"I've had Jacquie McRae on my 'must read' list ever since I heard about 'The Scent of Apples' and this new novel lives up to all my expectations. The narrative almost floats along as it follows the interweaving lives of four narrators – at first seemingly unconnected. As far as storytelling goes this is a beautifully expressive piece with a dream-like quality to it." Chris Read – NZ Booklovers
"I loved this book. It is written with a simplicity of tone and grace that made me think of the people within its pages in between readings. There is a purity and goodness to it, even in the midst of some awful life events, and acceptance of humanity's frailty that is heartening. It's a gem. Louise Ward – NZ Herald.
On two occasions, Jacquie has been a finalist in the Pikihuia Short Story Writing Competition (2009 and 2013) and now mentors new and emerging Māori writers (Te Papa Tupu 2018 and Te Papa Tupu 2020).
Jacquie is working on her next project – a historical novel based on the colourful and illicit trade of alcohol during prohibition. We cannot wait
Time, Ngā Hau e Whā – Stories on the Four Winds (2016)
Harlow and Father Brian, Huia Short Stories 10 (2013)
Dream Weaver, Huia Short Stories 8 (2009)
The Liminal Space (2020)
The Scent of Apples (2011)


The Liminal Space (2020)
The Scent of Apples (2011)
2018 Māori Writers Residency, Michael King Writers Centre