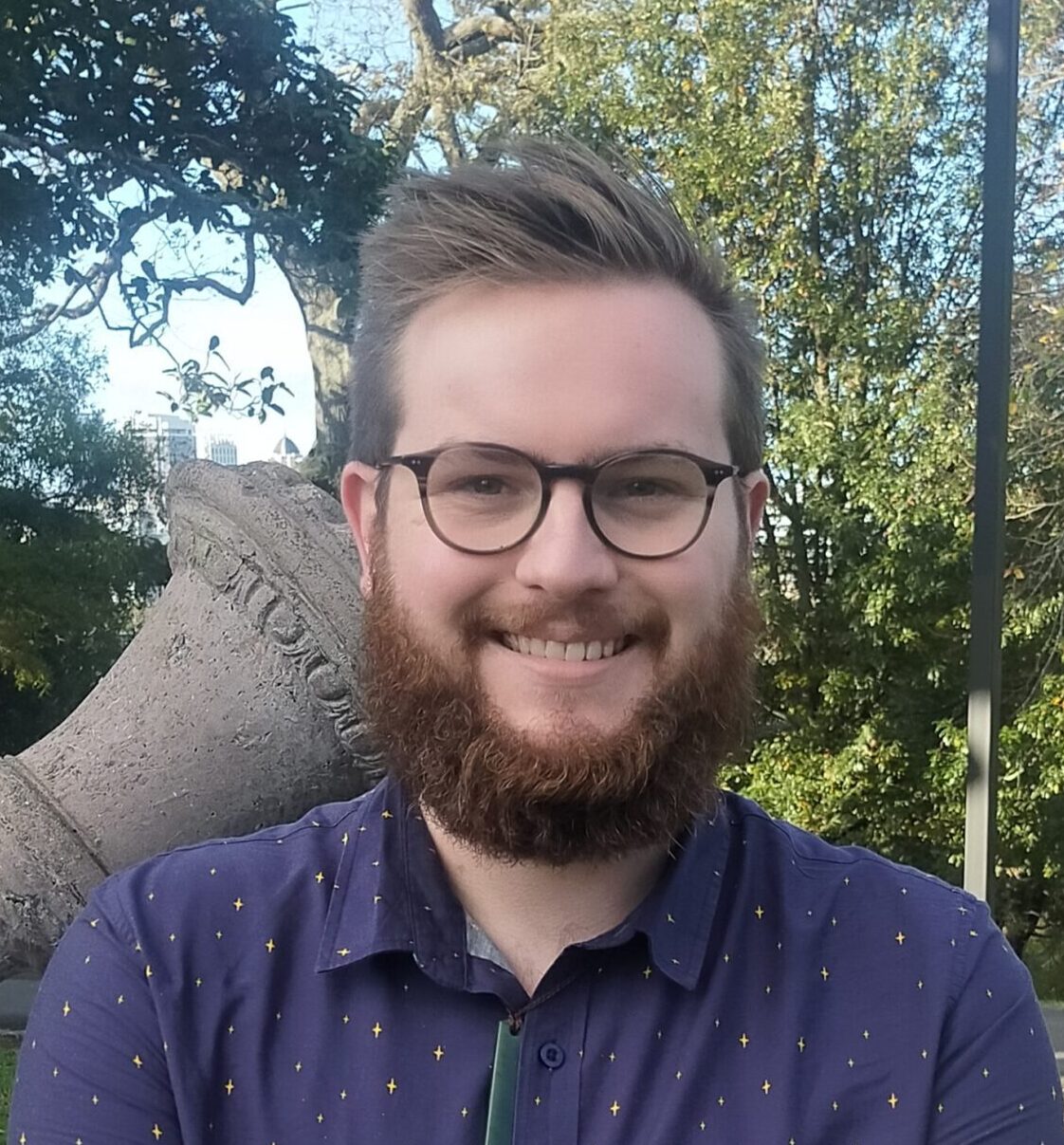 Callum Knight is a speculative fiction writer, editor, and essayist. He grew up in Te Matau-a-Māui and now lives in Te Whanganui-a-Tara. Formerly a chef, Callum is now studying for a Graduate Diploma in Publishing at Whitireia, and he hopes to bring the skills he gains from Te Papa Tupu and Whitireia to the world of publishing.
He recently completed a Master of Arts in Creative Writing at the IIML, where he was supervised by Whiti Hereaka. He is a Kaiwāwāhi Takirua | Co-Editor for Te Pararē, the Te Mana Ākonga National Māori Students' Association student magazine. The magazine's kaupapa focuses on elevating tauira voices across the motu. Outside of living and breathing writing, Callum enjoys swimming, braving the Wellington winds on his bicycle, and watching as many films as he can fit in.
About Callum's book
Two siblings. A strange stone. And a fracture in the air.
Jacob's life is a mess. The restaurant he worked at went bankrupt, his relationship broke down, and a debilitating bout of depression left him unable to work. Now he's moving back to his hometown, Gladstone Hills, to live with his mum and sister for a few months. Then he sees the deer…
Aaliyah has her life put together. Mostly. Apart from nearly failing photography last year. Or going through friend groups as quickly as she goes through football socks. Or not really knowing what she wants to do after she finally—finally—escapes Gladstone Hills herself. Then she sees the kārearea…
Above them all, you watch. You alone remember this town's secrets—and its ties to the Awatea Work.
Part Māori Realism, part rural fantasy, and part occult conspiracy thriller, Irirangi of the Valley is a multi-generational family saga set in small-town Aotearoa, weaving together Māori and Celtic traditions.